10 Things to do before you leave home to work abroad
Last Updated on April 29, 2021 by Carolyn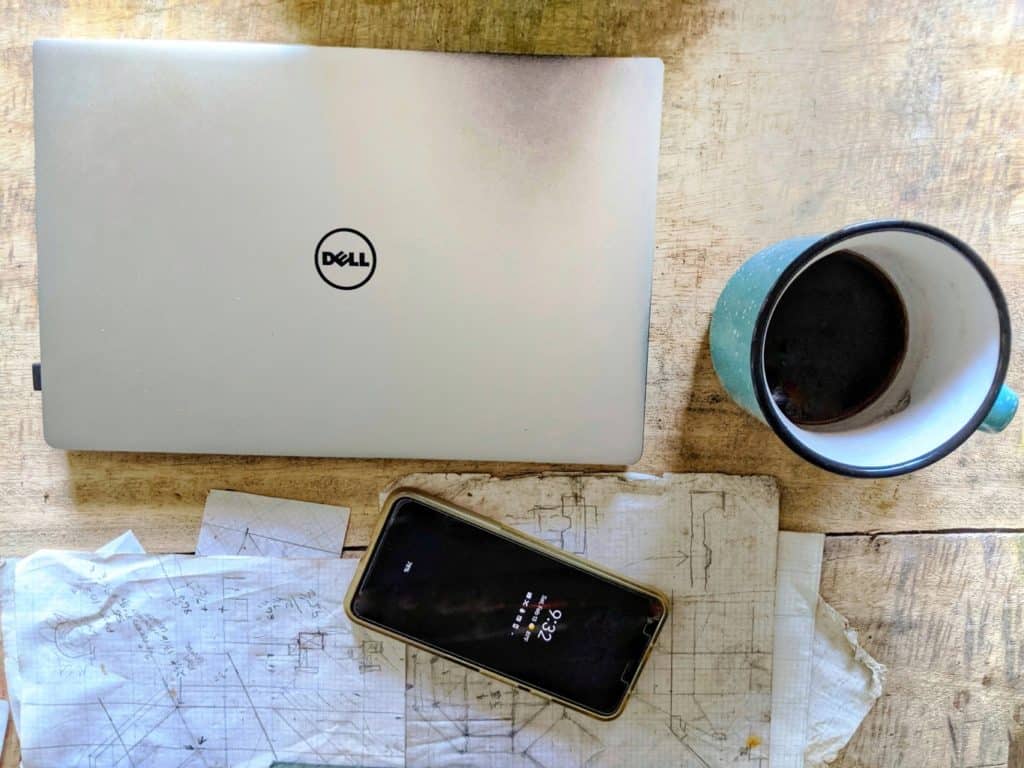 Work Abroad: Staying Connected
Working abroad has its own set of complications. It's important for almost all remote workers to stay connected and that can be a big issue in some foreign countries where internet connections  are often poor and phone services quirky.  Some countries like Costa Rica often experience  short power and phone outages which can sabotage your day's work.
I've found that there are a lot of things that can be done before leaving home that can facilitate your work abroad. Here's a list of things you can do before stepping out of your home. These tips will make your experience much more enjoyable.
Just because a hotel or airbnb says they have wifi, it doesn't mean it will be reliable or even functional. If good internet is essential for your work check and double check the quality of the internet and if possible review other guests comments on it.  If they say it's not the best don't be wishful and think you can probably make do with it, translate "not the best" to mean "it rarely works".
This post may contain affiliate links, which means I'll receive a commission if you purchase through my links, at no extra cost to you. Please read my privacy policy for more information.
1. Download and update apps and programs
Download apps you'll need while at home and make sure all updates have been installed. It is so frustrating trying to download a large app that you need on a shaky data connection, watching the completion bar crawl at a snail's pace. Finally it reaches 99% and then times out. Argh. Or better yet, you get it installed only to find the app won't work without an update that you now can't get downloaded.
It's also a good idea to download the google map of the area you're traveling to (or a map from whatever navigation app you use). If you've ever experienced that helpless feeling of getting into your rental car, typing in your destination and realizing your phone data isn't working, you'll be glad you heeded this advice! Even if you're not driving it's useful to have a map on your phone,to find the locations of restaurants, bus stations and shops.
Having a good VPN installed on your portable device is also handy. I've had to use them a few times for certain websites that won't allow you to log-in from out of the country.
If you are a digital book reader, download a couple of books to your device before you leave home. You'll be happy you did if you have long layovers at airports or are without wifi at your destination. At least you'll be able to immerse yourself in good book to whittle the hours away.
2. Phone Service
An essential element of remote work for many is to be able to continue business as usual and being accessible to business cohorts. This means having a working phone service.
Figure out your phone options before your trip. Many phone companies have good foreign coverage but you may need to buy an international plan before leaving for your destination. Failing to do so can cost you an arm and a leg. Be sure to read the plan's fine print, many domestic plans have limitations on roaming use, and some will cut you off entirely if your roaming is deemed excessive.
In some countries it's simpler to just buy a local sim card and use their prepaid plans. One downfall to these is that then you have a local number. You can forward calls to this number but when you make calls your contacts probably won't know it's you calling as they won't recognize the number.
If you're from the US, a good alternative is to use google voice. It is important to set up google voice before you leave the country, it can't be set up abroad. (Ask me how I know this!)
3. Hot Spot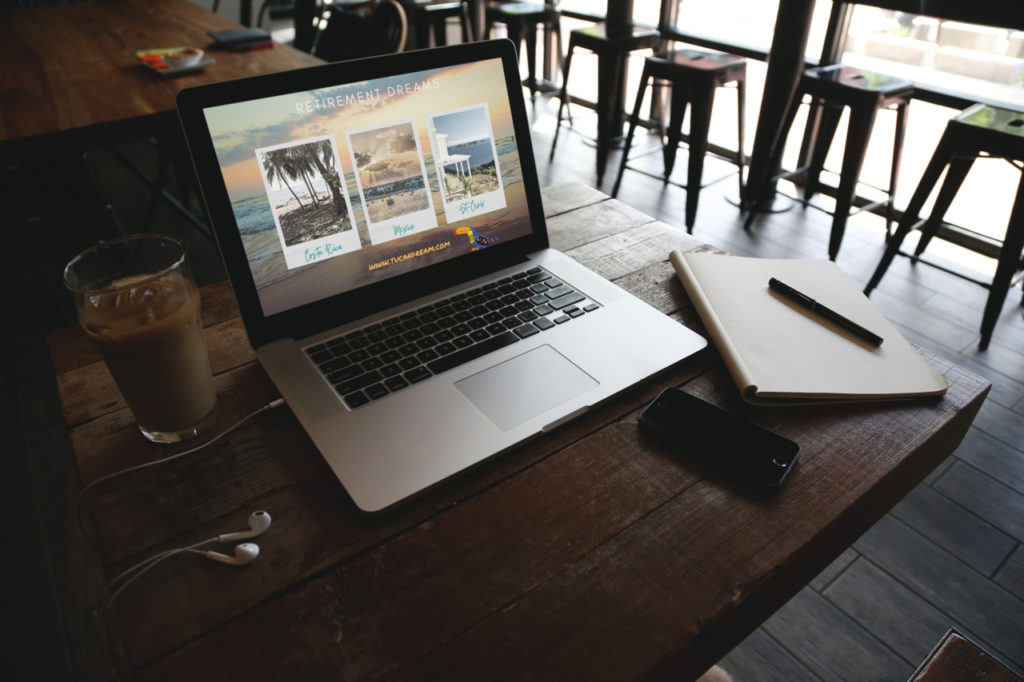 If you plan on using your phone as a hot spot, learn how to set it up before you go. And test it too. Last year I went to Costa Rica for 3 weeks only to find out that data wasn't working on my phone. I didn't have access to WiFi where i was staying so had to get a replacement phone brought down  to me ( I could have bought a phone here but refer to Tip 2 above, activating google voice on it would have been a problem)
4. Banking
A few days before I leave on a trip I login to my bank and submit travel notices so that the bank doesn't put any kind of hold on my atm withdrawals. This is also a good time to review your daily atm limit. Is your $200 daily limit sufficient or will you need access to more? Remember atm's won't necessarily be available in every town. I believe having access to at least twice your daily cash needs is essential.
I also submit a travel alert for my credit card. Not all companies require this but better safe than sorry.
5. Rental Car Insurance
If I'm renting a car I find out about insurance requirements at my destination. For example in Costa Rica third part liability insurance is mandatory (and rather pricy running about $15-20 a day). Many car rental companies will sell you all sorts of coverage that won't be honored when you go to rent your car. I've heard horror stories about people paying hundreds of dollars for car insurance only to have it refused at the rental agency counter and being forced to buy other coverage at exorbitant prices.
Some credit card companies provide CDW (Collision Damage Waiver) insurance at no cost to you. You just have to be sure to pay for the rental using the card. I always call the credit card company and get a letter proving coverage emailed to me. Sometimes you are asked for it when you decline the rental company's coverage. Note that just recently many visa and mastercards no longer provide this coverage, be sure to check what benefits your card offers before you've left home.
6. Travel Documents
Have print copies and a backup of important travel documents on your phone. Some places you may visit may insist on seeing a paper document, so have it with you. The following is a list of important travel documents you may need:
Passport (know when it expires and get a new one if your expiry date is within a few months. Some flights to certain countries may not let you fly if your passport expiry date is within 3 months)
Flight confirmation #'s
Car rental agreements
Travel insurance
Check what is required for the country you are visiting with regard to Covid-19, and have QR codes, covid-19 test documents etc. available
Hotel confirmation and contact number
I like to organize all these documents in a folder on my phone so I can quickly retrieve them when needed. It's not fun searching for your return flight information in a thousand emails with an immigration agent glaring at you, not to speak of the 100 people in line behind you. Have you ever noticed those are the times you can't find things? Apple phone users have apple wallet to store these items in. Android users can use an app like Trip-it.
7. Things to have in your wallet or purse
I keep a master list of things that I need to take and carry with me when I'm travelling out of the country and working remotely. This includes  the following items:
Foreign sim card for my phone
It's handy to have some foreign currency on hand if I need to catch a taxi or bus at the airport.
A pack of tissues
Hand sanitizer
Credit card (you should be sure to bring the one you made your reservations with, and use one with no foreign transaction fees)
Debit card (preferably one that reimburses you for out of network ATM fees)
Plastic quart bag to place liquids in while going through airport security
8. Set Email to Available Offline
This tip only applies to those using web-based email such as gmail, hotmail and similar email programs.
Go into settings and set your email to "available offline".  This way you are not dependent on having internet to access your email.
9. Set up a File Share/ Cloud storage Program
Digital nomads and remote workers often have to share large files with others. Sending files of a gigabyte plus via email is often not an option. You probably use a file share program already but if you don't, have one such as PCloud, Dropbox, or Google drive set up on your portable device before embarking on your trip. It can be a real timesaver.
The laptop I travel with is the computer I use at home so I have all the files I need with me all the time. If this isn't your situation be sure to load any files you'll need on your travel laptop and/ or share them with your cloud storage.
An ancillary tip here for eyeglass wearers: Scan your prescription before you travel so if your glasses get washed away by a wave (yes it happened to me), you have it in your files.
10. Portable Power Supply
After an event that just happened last week, I've added a portable power supply to my "don't leave home without it" list.
We had rented a car and were on our way to a Farm-to-Table lunch at Ark Herb Farm in Heredia, Costa Rica. I was using my phone to navigate and had arrived at an intersection within a kilometer of our destination and my phone died. I had my phone plugged into the car's usb port but it turns out that that was just a media input not a charger. Great, so close but no cigar! My boyfriend didn't have maps downloaded but did have a data connection so was able to pull up directions. We'd already moved on from the intersection (of course we guessed wrong when deciding whether to turn right or left).  Have you ever noticed that Google maps doesn't like U-turns? If there is an option not to have you do a U- turn it will gladly take you 5 km out of your way to do so, and that's exactly what it did. 10 minutes later we were back at the same intersection and we correctly turned left this time.
The problems didn't stop there. We arrived where the map told us to go, right in front of some steel gates, firmly locked closed. Now I needed to get hold of someone to let us in, or if this was not the correct spot to tell us where to go, and of course that contact was on my dead phone. I drove up and down that little stretch of road about three times before I finally spotted a sign pointing to another entrance.
After our lunch and tour of the gardens, I needed to navigate us back through Alujuela to catch the pan-american highway to head for the Nicoya península. My boyfriend's phone was now also out of juice. I can tell you that drive was no joy without navigation. After countless stops to ask for directions in my broken Spanish, and many U-turns I finally had the bright idea to use my laptop to power up my phone. Even worse, about an hour down the road, I remembered I did have a car power adapter packed in my bag.
This experience sold me on the value of having a backup source of power. They aren't expensive, one like this
Anker Portable charger PowerCore Slim weighing just 7.5 oz can be bought for just $18.99 $17.99 and can be easily slipped into your backpack .
Or you might consider a solar model such as this 20000 MAH waterproof portable solar charger weighing only 8.8 oz for $22.99. I'll be buying one and posting my review soon!
Another useful navigation tool for travel is a magentic clip on cell phone holder like this:
At only $7.89 it's a small price to pay to be able to keep your eyes on the road. Trust me while driving in foreign places, you don't want to take your eyes off the road for a second.
I hope these tips prove useful to you. Please leave a comment below if there's anything you think should be added to the list.