Best Dog-Friendly Travel Accommodation Options
Last Updated on August 7, 2022 by Carolyn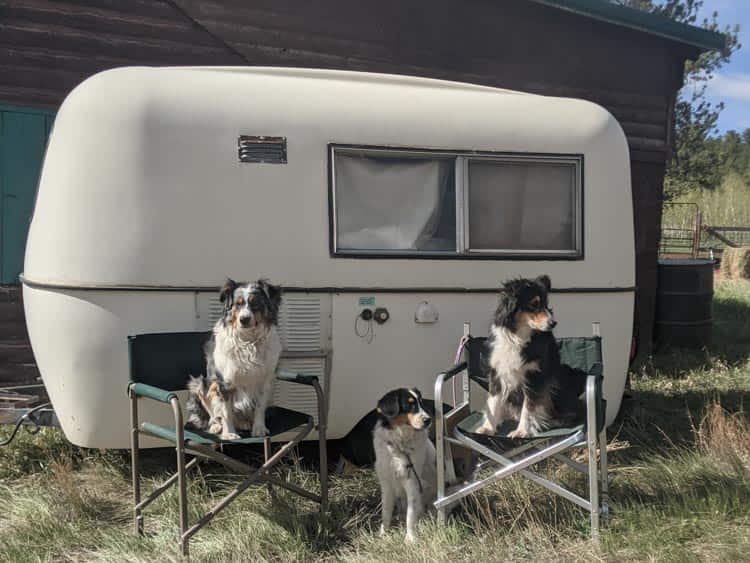 What Dog-Friendly Travel Accommodation Options Exist?
One of my favorite pastimes is competing with my dogs in agility. It's great fun and building my and my dogs' skills is an ever-evolving challenge. Most of our agility trials take place a minimum of a 2 to 2.5-hour drive from home. The drive doesn't bother me for just one day but doing it daily for a 3-day trial gets old fast, and really puts a damper on the weekend. Getting up before 5 and driving 2.5 hours and then repeating that drive in the reverse 12 hours later only to rinse and repeat again the next day, just isn't what I call fun nor does it build an alert competitive mind!
Last year I put some time into investigating what options a person traveling with dogs has for overnight accommodations and came up with the following list and then explored the feasibility of each option.
Hotels
Airbnbs
Tents
Pop-Up Trailers
Travel Trailers
Motorhomes
Vehicle
I thought I'd share this list with readers and how I determined the best option for me and my canine travel partners.
Hotels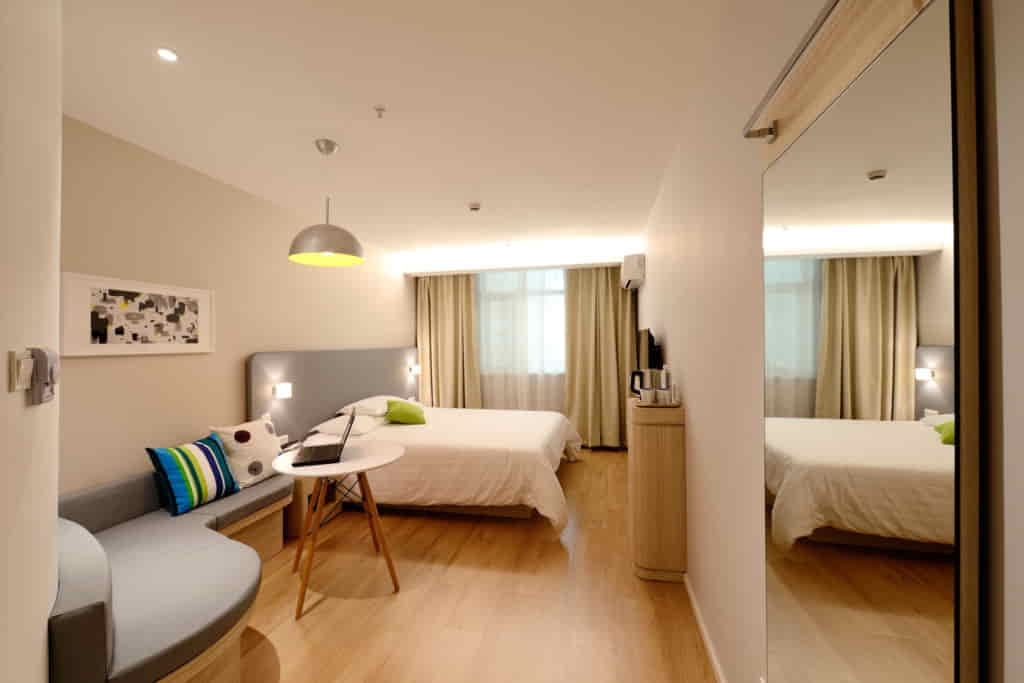 Hotels are probably the first option most people think of and they can be a good solution depending on where you travel and how many dogs are with you. Unfortunately to dog owners fewer and fewer hotels allow dogs, and those that do are limiting the number or size of dogs allowed and/or are charging pet fees per dog which can really add up.

In the town where most of my agility trials take place, there is the grand sum of one hotel (which is actually closed for renovations this year). It's about on par with a Super 8 and they charge fees per dog so the room cost for 3 nights ends up close to $400 when approximately $100 in dog fees are added. Ouch, that's a lot of money to spend for a place you use just to sleep! The next closest hotels are 30 minutes away.
If you are a dog owner and opt to stay in a hotel here are some golden rules to keep in mind:
Ask before reserving if the room is dog-friendly
Ask if there is a restriction on the number of dogs to a room and/or size of dog
Ask if there are any breed restrictions
Ask if there are additional fees for dogs and specifically ask if it is per dog
Don't leave your dog alone in the room at any time
Bring a sheet or blanket to put on the hotel furniture so you don't create unnecessary work for the hotel
Bring poop bags ( preferably biodegradeable), pick up after your dog and throw the poop in outside trash (preferably a dumpster)
Wipe your dog's feet before entering the hotel if they are muddy
Try to get a ground floor room so it's easy to take your dog for potty walks
Airbnb/VRBO homestays
Airbnb and/or VRBO homestays can be a great place to stay with your dogs.
When I attended our national breed show in College Station a few years ago I was able to book a room with a full private bathroom in a house with a fenced yard for my daughter and me and our 2 dogs at less than the cost of a hotel. Our host wasn't home a lot so we essentially had a house to ourselves and he even let us use his garage fridge to store our raw dog food.
I'm not so lucky with the more local agility trials. There are dog-friendly homestays about 20 minutes away but they are few and are often booked up. We did stay at one Airbnb but it was just a room within a house in which a family lived. We felt awkward even though the family was accomodating.
You should adhere to the same golden rules listed above when booking an Airbnb with your dogs.

Camping
Tent
Next on the list to try was a tent. I bought an SUV tent which proved to be fairly functional and totally eliminated the daily drive but I found myself really holding my breath for good weather. Where we trial in the eastern plains of Colorado, it's notorious for wild weather from high winds, and torrential rains to hail storms. The first weekend I was to use it, it ended up being rainy and I had to come home one day of the three anyhow, so for the night I stayed I opted to sleep in the car (see below sleeping in a vehicle). Putting up the tent in the rain just to sleep for a few hours when I already had a best set up in the car didn't make sense to me. Happily the next weekend we needed to use the tent the weather cooperated and it was a success.
The RV tent is designed to let you sleep off of the ground in your vehicle which leaves a nice spacious area for chairs, dog crates, and supplies in the tent, and you can go from your bed to the tent without going outside. This is the SUV tent I purchased and I was quite pleased with it, It is an Ozark trails 5 person SUV tent. I used it for one weekend last year and it paid for itself in one weekend, $90.00 purchase cost vs $400 in hotel fees.
I bedded the back of my Outback down with a camping mattress, blankets, and sheets and placed the dog's crates on that while traveling. When we arrived at the trial I took the crates out and the bed was ready.
Keep in mind you can never leave a dog alone in a tent unless it's in a crate. You might come back to tears in your tent or even worse a missing dog.
Despite the successful weekend using the RV tent I knew I wouldn't always be so lucky with the weather so I continued my search for something more all-weather worthy.
Pop-up Trailers
Pop-up trailers offer many of the conveniences of bigger travel trailers such as cooking facilities, sleeping off the ground while remaining light enough to tow by many vehicles, and some even have a toilet in them. They are more sturdy than a tent and less prone to leak. They also can be found used fairly inexpensively.
The days of flimsy, leaky canvas and gloomy interiors are history, and many now are quite attractive.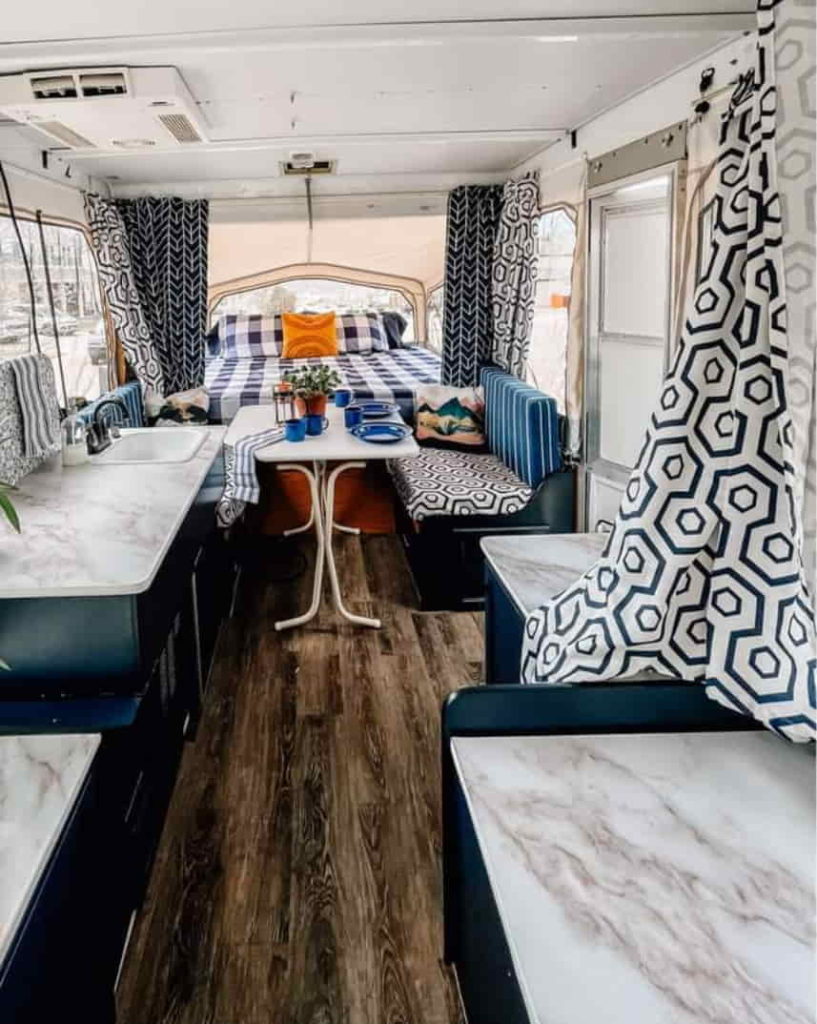 I thought these might be a good option for me and investigated renting one to get a feel for them. I was unable to find an available rental near me and was just not convinced they were for me. The big drawback for me is dogs still can't be left alone in a pop-up trailer due to the canvas sides, and I don't like the idea of having to put it up and down once home to clean it out, and then do that all over again when preparing for my next trip. I imagine with some of the easy-up models available putting it up and down may not be that big of an issue.
Travel Trailers
I kept my eye out for a small travel trailer that could be pulled by my Subaru Outback. With Covid finding a reasonably priced little trailer proved impossible. I thought I might expand my options by switching to a slightly larger tow vehicle but again that proved fruitless. I test drove a few vehicles but none fit me, my dogs, and crates, as well as the Outback, did.
If you have a vehicle that can tow at least #3000 and have room to park one, travel trailers are really the way to go. There are so many available that you are sure to find one that suits your taste and budget.
If you don't have room to park a trailer, renting one privately might be a better option than paying for storing one. You can search Outdoorsy for a rental near you or perhaps rent one at your destination.
As Winter arrived, I pretty much gave up on my search. I would browse classifieds every now and then for small campers but anything reasonable would always be sold before I could get to see it. One evening after Christmas I saw a Facebook ad for an old but cute fiberglass trailer that was just what I was looking for. I hesitated to respond that evening as it was getting late but experience had taught me you have to act fast so I messaged to see if I could come to see it the next morning. It was located in Colorado Springs which is about 2 hours from where I live.
The next morning I looked to see if I had a reply and I didn't. Again, I normally don't pester but I really wanted this trailer so I messaged the seller again. She said I was 3rd in line to see it. My heart sunk to my feet, I'd missed another one. How surprised was I when I received a message that I could come see it about 1/2 an hour later? I explained that I was coming but lived 2 hours away and had to stop at the bank to get cash. The seller said that was OK, so I slipped my hitch into its receiver, went to the bank, and headed that way. The day was more than blustery there were straight-line winds of over 70 miles an hour, I feared if I did get the trailer that it might blow over.
Two and a half hours later I was the proud owner of a new to me trailer, a 1979 13′ Land 'N Sea El Macho . I headed home with trepidation, the winds had increased to gale force and were blowing tractor-trailers over, grass fires had erupted everywhere causing several road closures and here I was towing my little trailer through all of this chaos. Happily, it towed like a champ and I got home without incident.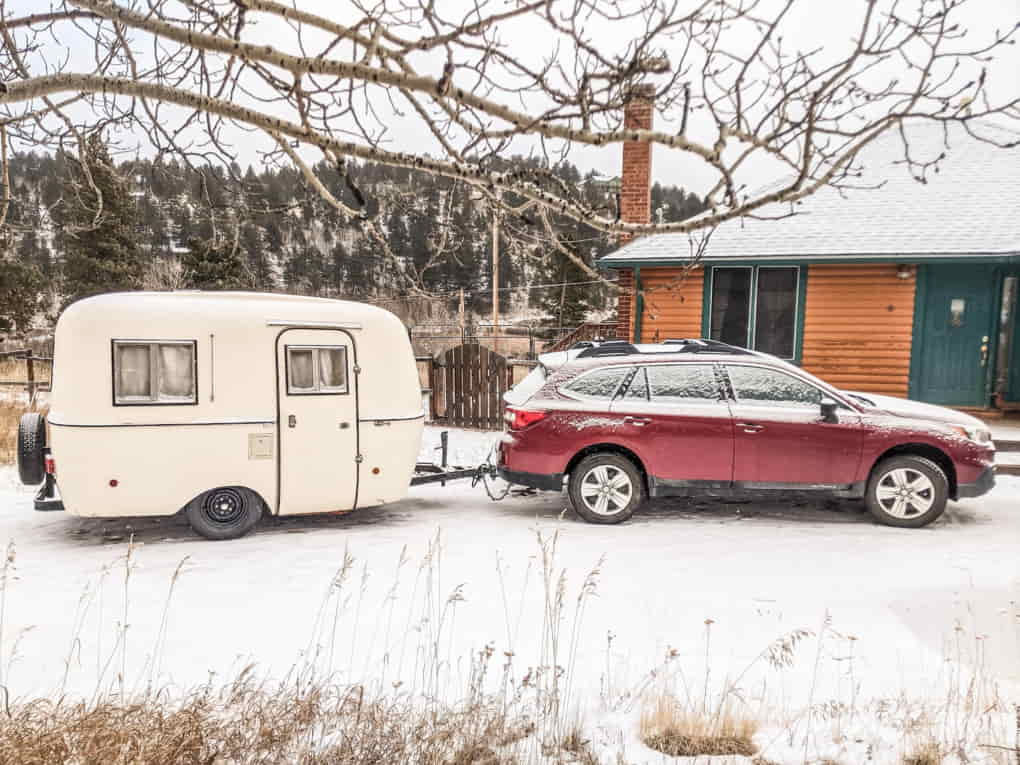 Motorhomes
It seems at the dog shows the vehicle of choice is a motorhome. They provide climate-controlled living space for you and your dog, and you don't have to purchase a separate tow vehicle. I looked at these when looking for a travel trailer and would have purchased one if the right one had come along while I was looking.
The downside is the lousy gas mileage on these, and with gas prices soaring that's something to be considered. I also don't like that you have to move your whole setup if you need to go grocery shopping while camping or want to go visit somewhere local.
Vehicle
This is probably the least glamorous of all the options (unless you have a van which can be an awesome way to travel) but I have done it. It's simple and cheap and while not ideal if you're on a road trip and can't find a place, to stay it works. And if you have something like a truck with a cap on the back there is no reason you can't sleep in the back with your dogs.
I put a memory foam mattress down in the back of my Subaru Outback, and pile on blankets and sheets and it's surprisingly comfortable albeit a little squishy with 2 people and 2 Australian Shepherds all in together. The addition of a solar lantern and backup power charger enables you to read at night.
If you're on the road always be sure to pull off somewhere safe, that is lit preferably with people coming and going, and crack the window open a wee bit to let out moisture or else you might just think you're in a rainforest when you wake up!
Which Option is Best?
We're all different and each of us has our own priorities when we travel with dogs. I wanted a safe place to put my dogs when traveling, as well as something simple to set up, so I opted for a small travel trailer. It was a simple fairly cheap solution to my travel needs. It also has air conditioning which is a big bonus when traveling to hot places.
In your opinion what is the best accommodation when traveling with dogs?